The modern web is changing fast. Front-end frameworks evolve quickly, standards are emerging and old ones are fading out of favor. There are a lot of things to learn, but knowing the right thing is more critical than learning them all. Modern Web Podcast is an interview-style show where we learn about modern web development from industry experts. We're committed to making it easy to digest lots of useful information!
Episodes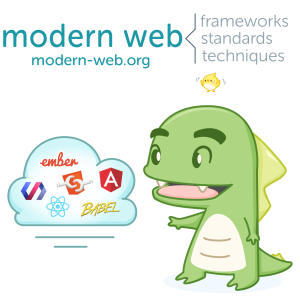 Wednesday May 15, 2019
Wednesday May 15, 2019
In this episode of the Modern Web podcast, our hosts Rob Ocel & Jake Dohm speak with Lisi Linhart and Matias Niemelä about animations.
Our Guests:
Lisi Linhart (@lisi_linhart) - Lecturer at the University of Applied Sciences Salzburg in the Multimedia Technology course
Matias Niemelä (@yearofmoo) - Angular Core Team @ Google
Topics covered:
Types of Animations (CSS/JS/etc.)

Web Animation API

Houdini Animation Workout

Framework APIs (Vue/Angular)

Tools for building animations

Animation performance

Micro-interactions

Favorite animations
This episode is sponsored by NativeScript & This Dot Labs.