The modern web is changing fast. Front-end frameworks evolve quickly, standards are emerging and old ones are fading out of favor. There are a lot of things to learn, but knowing the right thing is more critical than learning them all. Modern Web Podcast is an interview-style show where we learn about modern web development from industry experts. We're committed to making it easy to digest lots of useful information!
Episodes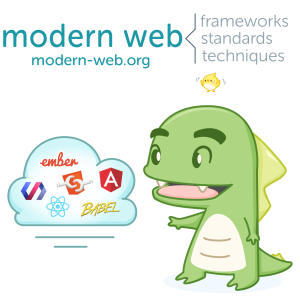 Tuesday Sep 17, 2019
Tuesday Sep 17, 2019
In this episode of the Modern Web podcast, our host, Rob Ocel (@robocell), discusses mentorship with Ray Gesualdo (@RayGesualdo).
Guests:
Ray Gesualdo (@RayGesualdo) - Staff UI Engineer, SalesLoft
Topics discussed:
- What has mentorship meant to our careers
- What is mentorship and how does it differ from things like sponsorship or instruction?
- Is it really that hard to start mentorship at your company? What does it take to start a mentorship culture?
- Why the ability to be open, vulnerable, and honest is critical to a successful mentorship relationship
- How do you pick a mentor? What should someone look for in a mentor? What should mentors look for from their mentees?
- Why companies and senior developers need junior developers to advance their own careers and solve for their blindspots.
- How important is it to solicit feedback from others? How do you act on that feedback? How do you better ask for feedback?
- The importance of listening in mentorship relationship and not trying to just "solve" things, and how to work around that as a mentor
- How to negotiate boundaries in mentorship relationships and navigate the power imbalance
- Can someone be junior to mentor?
- How do teams where all developers are considered peers set up successful mentorship programs? Do all mentor relationships need a senior and a junior?
- What is radical honesty, Radical Candor, and ruinous empathy? How to be empathetic but also deliver hard truths and actionable feedback
This episode is sponsored by NativeScript & This Dot Labs.