The modern web is changing fast. Front-end frameworks evolve quickly, standards are emerging and old ones are fading out of favor. There are a lot of things to learn, but knowing the right thing is more critical than learning them all. Modern Web Podcast is an interview-style show where we learn about modern web development from industry experts. We're committed to making it easy to digest lots of useful information!
Episodes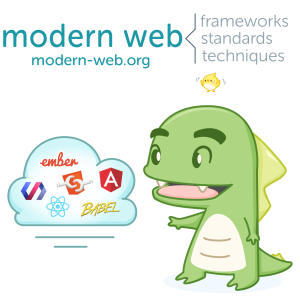 Wednesday Feb 12, 2020
Wednesday Feb 12, 2020
In this episode of the Modern Web podcast, join our hosts, Rob Ocel (@robocell) & Jake Dohm (@JakeDohm), as they sit down with special guests, Marcy Sutton, Aisha Blake, and Laurie Barth! 
Guests:
Marcy Sutton (@marcysutton) - Head of Learning, GatsbyJS
Aisha Blake (@AishaBlake) - Sr. Software Engineer, GatsbyJS
Laurie Barth (@laurieontech) - Software Engineer, GatsbyJS
This episode is sponsored by This Dot Labs.