The modern web is changing fast. Front-end frameworks evolve quickly, standards are emerging and old ones are fading out of favor. There are a lot of things to learn, but knowing the right thing is more critical than learning them all. Modern Web Podcast is an interview-style show where we learn about modern web development from industry experts. We're committed to making it easy to digest lots of useful information!
Episodes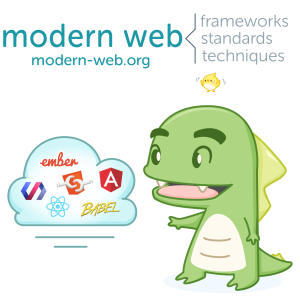 Wednesday Apr 17, 2019
Wednesday Apr 17, 2019
In this episode, we speak to Node mentors and mentees about the Node mentor program, an ongoing program focused on helping get more contributors into the Node ecosystem.
Our Guests:
Ahmad Bamieh (@ahmadbamieh), Software Engineer at Elastic who leads the mentor program
Benjamin Coe (@benjamincoe), Developer Programs Engineer Google and Node Collaborator
Jennifer Bland (@ratracegrad), SSR at Stanley Black & Decker
Princiya Sequeira (@princi_ya), Lead front end engineer at smartHelios
Topics covered:
- What is the mentor initiative?
- What have been the experiences you went through as a mentor and mentee?
- How do you get involved in mentor program?
- What are the metrics of success that you track for this?
- What advice do you have for mentees to get the most out of a mentorship?
- What can mentors do to facilitate a great mentor program?
This episode is sponsored by NativeScript & This Dot Labs.
LINKS:
https://princiya777.wordpress.com/2018/09/09/node-js-diagnostics/
https://www.youtube.com/playlist?list=PLjJlQgygxY7e_7FMBvkUFkUwIPC5vg5OL
https://medium.com/the-node-js-collection/how-i-got-into-node-jennifer-bland-3060d02654b3
https://medium.freecodecamp.org/contributing-to-open-source-is-not-hard-here-is-my-journey-to-contributing-to-nodejs-d10760e31194
https://princiya777.wordpress.com/2018/10/14/node-js-mentorship/